I compiled a Europe To-Buy list (Before I realized that there actually wasn't much shopping time allocated on our 2-week trip FML, cos we had to cover something like 6-7 countries in 14 days what were we thinking wtf!)
... And on the top of the list was a Chanel Le Boy!
Our first Chanel stop was in Rome (Did you know there's only ONE Chanel store in Rome? *gasp*) and there was only one LAST Le Boy in the whole of Rome, the Boy came in a large and I found it too big on me so Wen got the bag instead. (Pic credit to Teeny!)
It was also the day we had some 'afternoon tea' in the Chanel store hehe!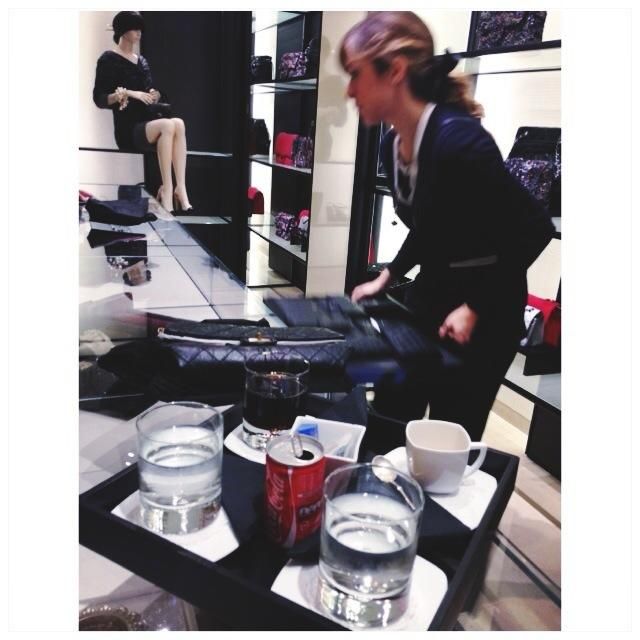 On our very last day in Paris, whilst everyone is happily shopping around; I painfully went to all 7 Chanel stores all over Paris and there was not a single Le Boy available anywhere! T________T And cos I invested all my time boy-hunting, I missed out on my To-Buy list shopping so I came home slightly deflated from the shopping aspect! T___T
But good things do come to those who wait; I guess if I were to find a Le Boy anywhere in Paris, I would have been so desperate that I'd settle for whatever colour they have (Like Shit green WTF!), welcome baby boy to the family! <3